Benefits of OzHands
About
Customer Service
Site Policies
Privacy Policy
Term of Use
WHAT IS OZHANDS
What is Ozhands
About Us
Why Sell With OzHands?
Why Shop at OzHands?
What is Ozhands
Ozhands is an online marketplace, specializing in facilitating the growth of Australian Businesses. We provide the publicity you need to attract customers, then send it straight to their door.
As a B2B marketplace, we connect multiple buyers and sellers on one site, promoting efficiency and ease for your organization. We provide both retail and wholesale options for our consumers, expanding the market and increase profit margins to sellers.
"Efficient and Easy"
Customers are directed straight to your website, meaning all business goes through you and all pay goes to you!
Once you receive an Wholesale/Export order as a seller through Ozhands, we'll record the details and handle it from there if you wish. Our team of experienced professionals work exclusively in logistics management for Australian Businesses, thus ensuring accountability in our processes.
Ozhands is here for you!
As a fellow local business, we appreciate that responsibilities and costs quickly overcomplicate themselves. This is why we prioritize our relationship with our customers and will be with you every step of the way.
"Prioritise our relationship with buyers and sellers"
Ozhands is the very first of its kind; incorporating the efficiency of an online marketplace with the simple satisfaction of partnering with freight forwarders and logistics agents.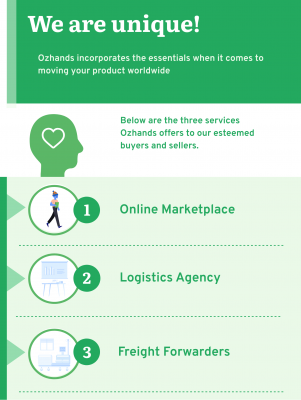 "NO COMMISSION"
We have made it easier and cheaper than ever to get your products sent worldwide. Sellers pay a flat rate (less than $1) per listing and that's it! Click here to start listing with us.
You can trust that your Australian Business will be safe in our Ozhands.
About Us
OzHands was created in February 2020 as a project to support our small businesses and give back to the community.
At the peak of the global pandemic, the Founder, AJ, was homeschooling his son when it became overly apparent to him that the teachers in today's world were under extraordinary pressure, going above and beyond to teach these kids the curriculum.
Our essential workers were struggling and as things worsened, the small business industry began to fall under as the economic state of the world rapidly crashed.
He felt an obligation to give something back to the community, something that could make a difference to the whole of Australia, and the idea of Ozhands began to develop. A platform that will facilitate the expansion of small businesses. The dream being, to encourage and build Australia as a manufacturing country and promote our strength of the best quality and most ethical products.
And with that, Ozhands was born.
Why Sell With OzHands?
OzHands.com.au – Export Oriented Shopping Platform for Australian Made Products
Why list on Ozhands?
The "Australian Made" market has never been bigger as consumers looking for the higher quality, most ethical choices are 58% more likely to buy products with the "Australian made' logo.
Take advantage of this opportunity with Ozhands!
Ozhands connects buyers and sellers looking to trade Australian products, directing your business to the right audience – it's like free advertising! We offer both retail and wholesale options which caters to all types of customers.
'The First of It's Kind'
The site is an online marketplace like eBay or Amazon that offers so much more behind the scenes – click here to read our about us to how we are changing the market!
Why Are We Unique?
All Ozhands customers are linked to the seller's website meaning all business goes through you. When you receive an order on a product you've listed on the site, just let us know and we'll handle everything from there.
We handle the hard stuff!
Why Export With Ozhands?
Exporting allows businesses to increase their profits tenfold by putting their product out to the global market – think about how many billions more people there are to buy your product!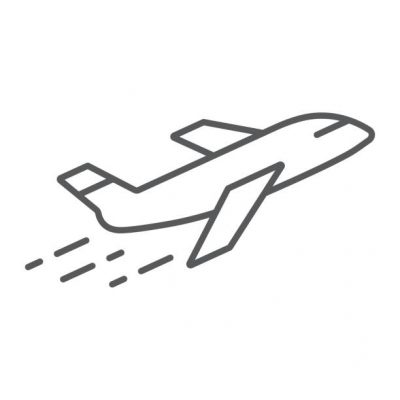 "Exporting releases your potential to the world"
The future is online– online shopping has taken the world by storm this past year! The global market has become easier to access than ever, with just the click of a button you have trillions of products at your fingers.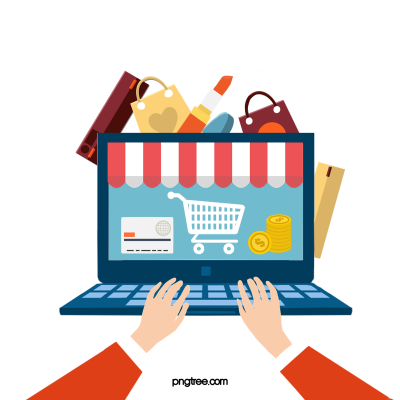 Sign up with Ozhands to join the crowds and take your business to the next level. Send your products worldwide and experience the growth that only comes from international business.
But exporting isn't easy and so many sellers back down because they don't want to deal with the immense paperwork and logistics involved. That's why we are here! We have combined an online marketplace with a logistics agency and freight forwarding.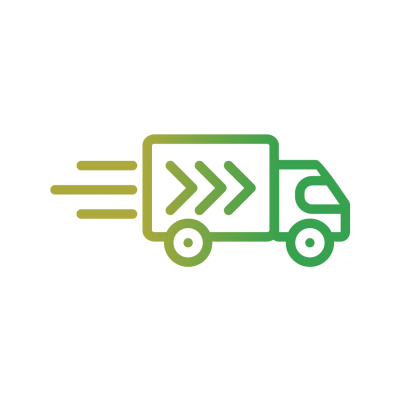 Don't jeopardize your business because it seems too hard, Ozhands is here to do it all for you! We will get your product from A to B and handle everything in between. It is our responsibility to get your product to your customer, no work involved from you!
Ozhands allows you as a seller to experience the outstanding benefits and profits from international trading without having to deal with the complexities.
Take advantage of the growing possibilities exporting offers in the simplest and most care-free way. Sign up with Ozhands and watch your business grow.
Why Shop at OzHands?
Here at Ozhands, we proudly advertise and offer a variety of Australian made products and cater to all types of customers.
"Only the best!"
Australian products are known worldwide for their refined quality, ethical control and reliability. It is no wonder that the market is increasing rapidly! Ozhands offers a massive variety of Australian goods; from beauty products to pet care, that are all ethically sourced and made from highly regulated ingredients. Our government policies ensure that each step of the process is closely regulated so you can trust you'll receive a high-quality product, made to last.
Ozhands offers both retail and wholesale so our customers always have their preferred choice. Our simple layout makes it easier than ever to pick and choose your order, just say how much and it's yours! We pride ourselves in keeping open communication between both parties. Staying in touch with your sellers means our customers can always ensure they are getting a reliable product that is exactly what they are looking for. Shopping with us is truly risk-free.
Click Here to begin to explore our products and see why you should choose the Australian Made market.